The Moors Course is the perfect venue for winter golf, due to being on a sand base giving superb drainage all year round.
The moment you step onto the first tee in the summer you feel that you are on a Links Course. Undulating fairways and whispy rough and normally a decent breeze, sends you to a coastline somewhere.
A Par 34 course containing 3 very difficult par 3 holes ranging from 147 yards to 190 yards, these holes were deliberately designed with small target greens. Having alternative teeing areas per hole enables each golfer to play the course differently when playing 18 holes. Please see below details of our course.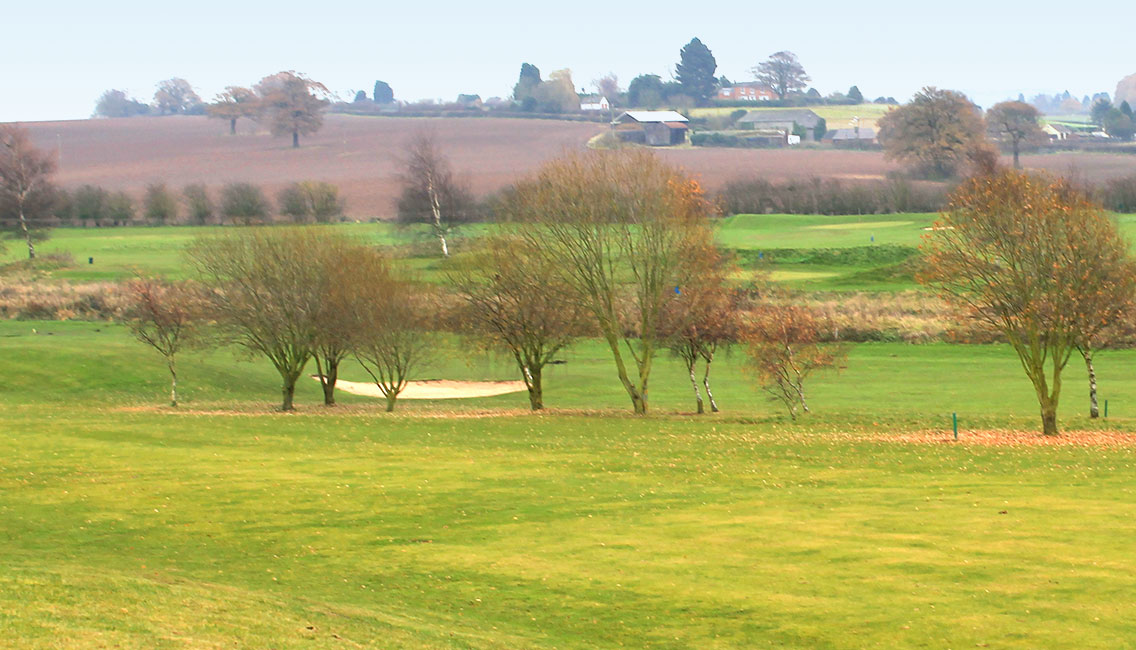 The Academy Course
With dramatic improvements over the last 12 months The perfect venue for all the family, and an ideal place to play your first holes of golf. With the longest hole being 119 Yards it is a fantastic challenge for the more serious and better golfers.
Our Professionals play the course frequently throughout the week to hone in your skills.
The Moors Course
a deceptively tight teeing hole with a stream running parallel to the fairway, once you have negotiated the tee shot, you play into a water protected green. A tough start
The first of 3 tricky Par 3's. with the green horizontal to the tee shot, the landing area is small with the green also bunker protected.
a dog leg par 5 all uphill makes this hole deceptively longer. Out of bounds all down the right narrows the hole up. The greens apron is water protected, making getting on in 2 very tough.
Our Marmite hole, you either love it or hate it. An elevated tee playing into an elevated green with water front and bunkers left. Our smallest green on the course at only 12 yards long
The toughest driving hole with 5 bunkers scattered across the fairways from 210 yards – 310 yards. Another water feature to the right of our 2 tiered green
toughest Hole on the course. No matter how good your tee shot is, your second shot is playing massively uphill to a small green. The wind effects the ball the most here as it comes out of the valley
regarded by the members as our easiest hole. All down hill makes it play short. Bunker and ditch protected green puts of the very biggest of hitters. Tricky green though
the hole that fools everyone. All uphill with ditches across the apron, bunkers left and back with a long and undulating green. Weirdly you'll take Par!
Very tough finishing Hole. The green is a reversed bowl and again water protected, making landing and holding very tough